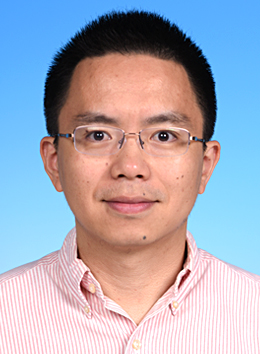 Henry He
YAN
顏河
Associate Director of HKUST Energy Institute
Professor of Chemistry
Research Interests
Organic chemistry
Organic solar cells
Perovskite solar cell
Polymer chemistry
Renewable energy
Profile
Prof. Henry Yan is currently Associate Professor of Department of Chemistry and Associate Director of HKUST Energy Institute.
Dr. He Yan (Henry) obtained his Ph.D. in Chemistry from Northwestern University with Professor Tobin Marks. After that, Dr. Yan spent most of his research career at Polyera Corporation, a leading company in the Organic Electronics industry. In 2009, Dr. Yan and his team published the first high-mobility n-type semiconducting polymer in Nature and the work was referred to as the "new transistor age" on the cover page of Nature. With the achievement, Dr. Yan was invited to receive the IdTechEx Printed Electronics "Best Organic Material" award in Dresden, Germany in 2010.
After returning to HKUST, Dr. Yan's group achieved world record efficiency organic solar cells multiple times. The latest certified 11.5% single-junction OSC was noted in the renowned "Best Research-Cell Efficiency" chart by NREL. Dr. Yan's group has published several important papers on fullerene and non-fullerene OSCs including two papers on Nature Energy and two papers on Nature Comm. in the past two years. The paper Nature Comm (2014, 5, 5293) has been cited over 2200 times within four years.